Our History
Palmerston Rifle Club
Full-bore Rifle Shooting in Darwin can be traced back to 1881 when the first meeting of the Palmerston Rifle Club (Palmerston was the original name for the city of Darwin) was held. At the time of the meeting an 800yard range (location unknown) had been cleared and pits and targets installed ready for the opening day
A range opening day was held on 9th October 1881 the first shot fired by Mrs Sergison the only lady enrolled in the Club. In 1888 the Darwin Rifle Club was active at the Palmerston Range.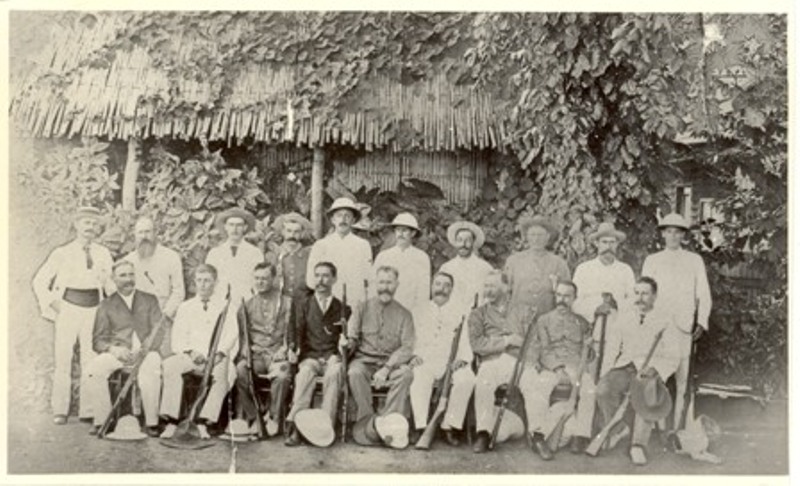 In 1894 a match was held against the Torres Straits Rifle Club and won by the Port Darwin Rifle club
Club names seemed to have been changed over the years some due to the name changes for Darwin itself. However there were two clubs in 1900 when a New Defence Rifle Club (or Port Darwin Defence Rifle Club) was formed and discussions held about competition at a range at the Police paddock (location unknown). This range was opened on 7th June 1901.
From records it appears the new club used a range at Dinah beach from 1901 to 1941 when shooting was moved to the Larrakeyah range.
Clubs would have formed and disbanded or were just put on hold over these years due to wars as at these times the Government of the day recalled the rifles for use by Army this includes Boer War, WW1 and WW2.
Some early prominent Darwin citizens to have involvement with Full-Bore rifle shooting in Darwin include:
Mr P. Cahill, Mr F. R. Finniss, Mr Stow, Mr J A V Brown, Mr Justice Dashwood, Mr G. R. McMinn, Mr E. A. Cleland, Mr Price and Mr A Searcy
And in more recent times Dr Gough Letts, Chief Magistrate Dave McCann, Sam Calder, Nick Dondas MLA and Police Inspector Lou Hook.
RSL (Darwin) Rifle Club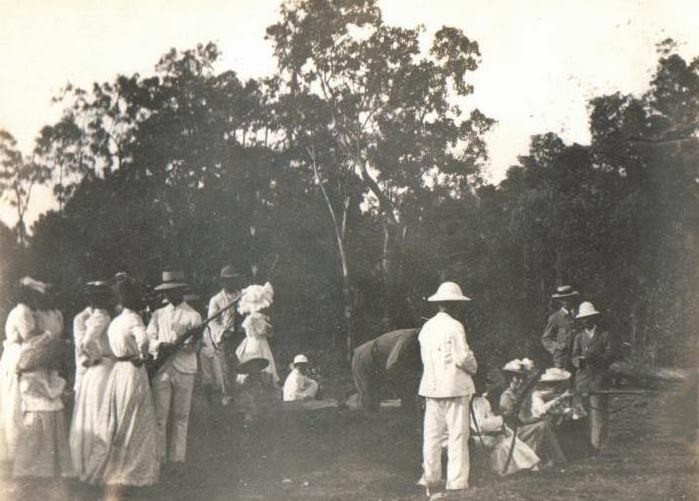 The club was formed by an inaugural meeting held in the Darwin RSL club room on 18th of June 1953. The elected officers were:
Club Captain, E Juster
Vice Captain, K Knight
Secretary, G Taylor
Treasurer, E Carter
Committee, J Fitzpatrick, J McDonald, D Shaw
The first shoot was held on the Larrakeyah range on Sunday, 28th of June 1953. The club facilities at the range were described as a "bush shed with 4 gallon drums to sit on while drinking your ale".
In 1954 K Knight was elected as Club Captain with H Steven as Vice Captain, the names of other elected officials are not available. At this time some names, familiar to older members, started to appear in club records:
H Stevens, L Jessop, M Weedon, N Wintle, Sid Angel, C Payne, A Legge, G "feathers" Fowlestone, Captain Ehnhuns, L Scott, Mick Ellis, M Shepherd and D George.
Darwin Rifle Club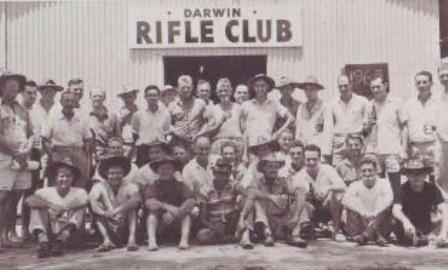 The Darwin Rifle Club as it is today was formed after the war years as RSL Darwin Rifle Club and shortly after changed to Darwin Rifle Club.
The Club moved to the Winnellie Range at Hook Road in 1953 from the range at Larrakeyah.
The Darwin Rifle club was relocated to present location at the Micket Creek Shooting Complex in May 1996 in time to host with the Northern Territory Rifle Association, the 1996 National teams competition. This competition was for Open, Under25's, Ladies, Veterans and International Veterans shooters.
In all some 460 full-bore competitors participated in this event.
Thanks to the major contributors: Maurice Blake and Jan Dyer.